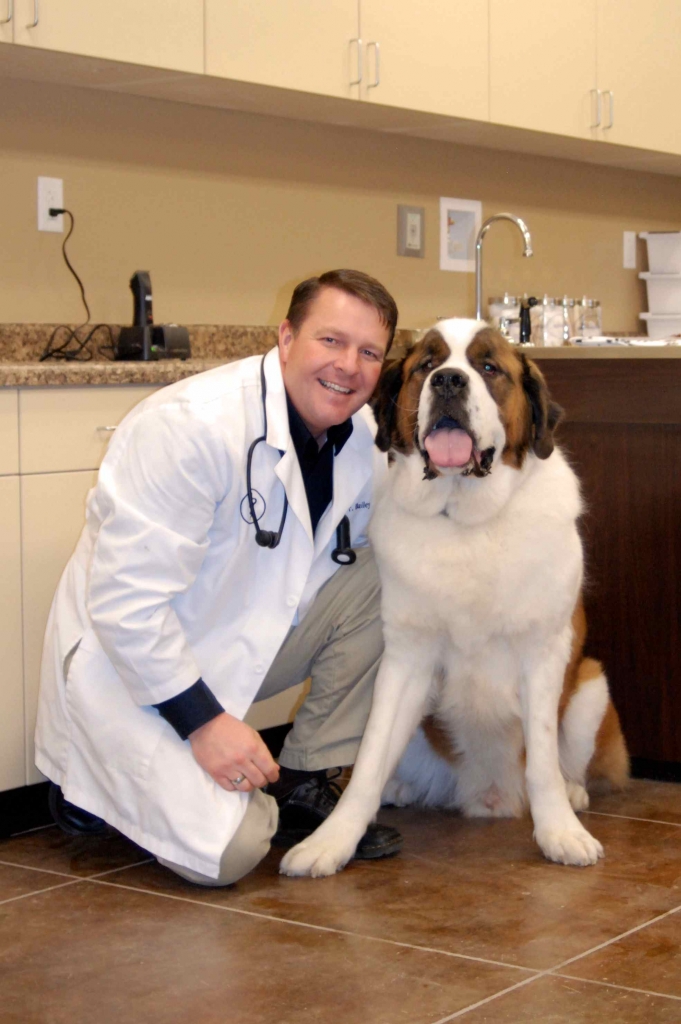 Jeffrey S. Bailey DVM
Dr. Bailey grew up here in Utah. He graduated from Weber High School and attended Utah State University where he earned a Bachelor of Animal Science degree. He was accepted to Colorado State University College of Veterinary Medicine where he earned a Doctorate of Veterinary Medicine. Dr. Bailey and his family moved to a small town in Southern California. He practiced small animal medicine and surgery there for 10 years eventually owning 2 small animal hospitals. In 2007 a chance to return to Utah came and he and his family happily took it. Dr. Bailey started a relief veterinary service covering for time off for local veterinarians. He eventually took a full time position at Quail Pointe Veterinary Hospital.
Dr. Bailey and his wife Monica have 4 children. They have more animals than can be named here including dogs, cats, horses, goats, chickens, rabbits and guinea pigs! They are a family of animal lovers. With kids and animals they are always busy with everything from baseball to soccer, violin to choir. They live on a small hobby farm in West Weber. The whole family is excited to be involved in delivery of veterinary care at the new hospital.